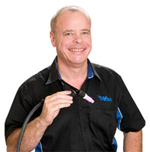 I first met Fuzz Townshend when he was a journalist at Practical Classics magazine and got involved in several projects with him including a Mig Welding project that saw Fuzz choosing one of our Mig Welders.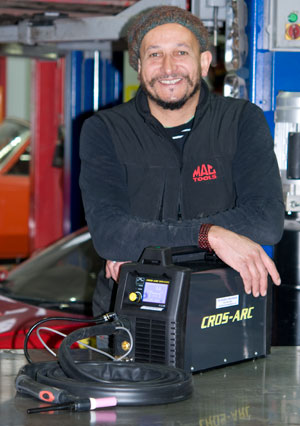 Since then, a few years have passed and now Fuzz co-presents Car SOS on Channel 4, where our Mig Welder is often seen, albeit in the background, well the show is about cars ?
A couple of weeks ago Fuzz got back on touch as he was seeking a Tig Welder for use in the next series of Car SOS. After a chat on the phone we decided the best machine for the job was the Cross-Arc 200 AC/DC
So Yesterday, my lovely Wife and I drove up to the Car SOS workshop in Oldbury, West Midlands, to deliver the machine and run through the basics of getting up and running with this excellent Tig Welder.
Fuzz and the guys intend to use the machine for some of the finer car welding work where the greater control and quality of Tig Welding can be exploited. Fuzz commented that "as some of the vehicles in the forthcoming shows have Aluminium bodies, the AC function of the Cros-Arc 200 AC/DC Tig Welder will come in very useful".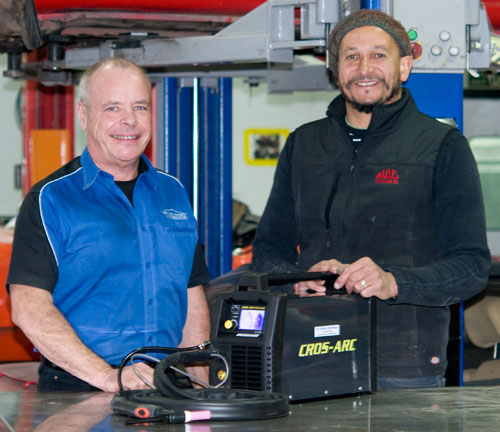 For those who have not seen the show, the show synopsis is as follows:
"Overhaulin' " fans can relate to the premise of "Car SOS." Both document the done-in-secret car restorations for needy or down-on-their-luck owners, with the main difference being the former show is based in the U.S. and the latter in the U.K. "Car SOS" is driven by hosts Tim Shaw and Fuzz Townshend, whose combined talents — Shaw is parts manager, and Townshend is master mechanic — rescue much-loved classics from rusty retirements. With some grease, graft, expertise and care, the SOS team creates jaw-dropping motor makeovers.
I appreciate this article is a little self indulgent, but I hope you still found it interesting.
Please let me know what you thought of this article by leaving a comment. Don't worry, your email address won't be added to a database or shared and you won't receive any unsolicited email.
Cheers
Graham