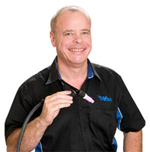 "How do I dispose of empty Gas Cylinders" is a question I get asked a lot!
Much will depend on the type of cylinder and the gas contained within it.
Types of Gas Cylinder
Refillable cylinders should always be returned to the supplier for recycling. Given there's often a deposit on refillable cylinders it makes sound sense to return them.
Disposable cylinders, by their very nature, should be disposed of, but they need to be disposed of responsibly.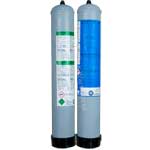 Most recycling centres will not take disposable gas cylinders unless it can be proved that they're empty.
Once it can be conclusively proved that the cylinder is empty, it's essentially scrap metal and therefore highly recyclable!
Under no circumstances should disposable gas cylinders be put in domestic, or industrial waste bins/bags.
Types of Gas
If the Gas is non flammable (Argon, Co2 Argon/Co2 mix for example), the easiest way to prove they're empty is to drill a hole in the cylinder, although some recycling centres may require the cylinder be cut in half.
You can do the same with flammable gases (Propylene, Mapp, Propane, Butane, Oxygen for example), but you need to be REALLY CAREFUL not to create sparks or too much heat. Dribbling water on the drill as you use it might be a good idea here.
I hope you found this blog article about "How do I dispose of empty Gas Cylinders" useful. If you did;
Please let me know what you thought by leaving a comment.  
Don't worry, your email address won't be added to a database or shared and you won't receive any unsolicited email.
Cheers
Graham