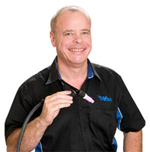 I regularly get asked "How Much Wire is on a Mig Spool", so I figured it was time I posted some figures 😀
0.6mm
0.7Kg (1.5lb) Mig Spool = 350M (1148ft)
5Kg (11lb) Mig Spool = 2502M (8209ft)
15Kg (33lb) Mig Spool = 7506 (24625ft)
0.8mm
0.7Kg (1.5lb) Mig Spool = 194M (636ft)
5Kg (11lb) Mig Spool = 1387M (4550ft)
15Kg (33lb) Mig Spool = 4161 (13651ft)
1.0mm
0.7Kg (1.5lb) Mig Spool = 125M (410ft)
5Kg (11lb) Mig Spool = 894M (2933ft)
15Kg (33lb) Mig Spool = 2682 (8799ft)
1.2mm
0.7Kg (1.5lb) Mig Spool = 85M (279ft)
5Kg (11lb) Mig Spool = 608M (1995ft)
15Kg (33lb) Mig Spool = 1824 (5984ft)
All of the figures are based on weighing a sample length of Mild Steel Mig Wire to calculate how much wire is on a Mig Spool.
Figures for Stainless Steel Mig Wire will be similar.
Visit our Mig Welding Wire Page to view our range.
I hope you found this blog article about How Much Wire is on a Mig Spool useful.
Please let me know what you thought by leaving a comment.
Don't worry, your email address won't be added to a database or shared and you won't receive any unsolicited email.
Cheers
Graham