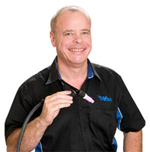 Stick Welders come in two basic types, Transformer or Inverter.
Transformer Stick Welders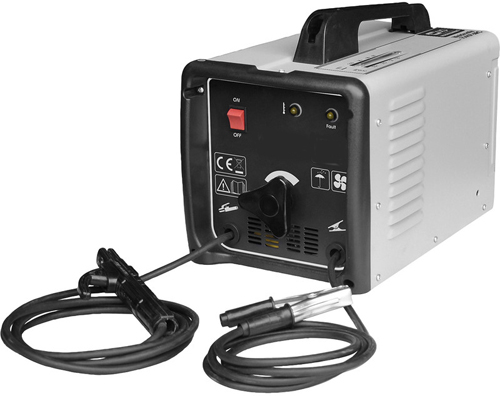 Whilst not always the case, the vast majority of Transformer Stick Welders have a moving shunt Transformer, meaning you wind a big knob on the front of the machine to adjust power output.
The advantage of a Transformer is they're cheap. Sadly, that's about the ONLY advantage!
Moving Shunt Transformer stick welders are:
Heavy
Have an AC (Alternating Current) Output. This makes the arc a little fierce and spattery!
Can be difficult to Strike an Arc with.
When Arc striking, it's easy to stick the rod to the job and can be hard to release it!
Significant changes to the Power Output will require a significant amount of turning of the moving shunt control knob.
Transformers tend to overheat quite quickly and take a long time to cool down, especially if they're not fan cooled!
Inverter Stick Welders
Inverter Stick Welders, are quite a bit different!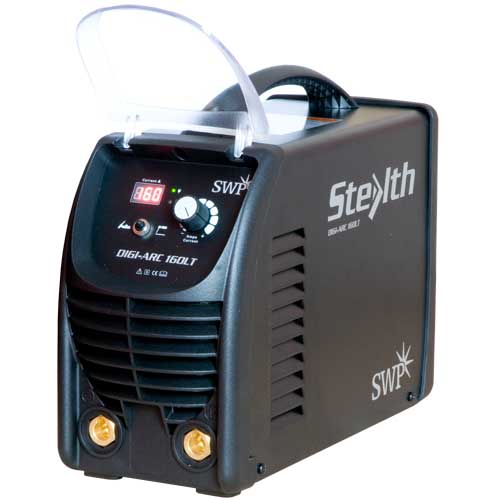 Operationally, the BIG difference is that power is adjusted by turning a knob on the control panel. This is as easy as adjusting the volume of a radio, so significant changes to power output can be made in a Second!
The only real downside to an Inverter is they're a bit more expensive. But apart from that it's all positives:
Inverters are typically around 1/4 of the weight OR LESS!
DC (Direct Current Output) gives you a softer, smoother arc with less spatter.
Our Inverter Stick Welders feature "Hot Start", this gives you around 20% more power for around 1/4 second, making it MUCH easier to strike an arc without sticking the rod to the job!
Our Inverter Stick Welders also have an "Anti Stick" feature. This immediately cuts the welding power if it senses the rod has stuck to the job. This makes releasing the rod very easy!
Inverters are electrically a lot more efficient, so they take a lot longer to get hot. In the unlikely event one of our Inverter Stick Welders overheated, cool down is fast because of Fan Cooling.
As a fringe benefit, Inverter Stick Welders can be used for Scratch Start Tig Welding (with an appropriate Tig Torch). Now I'm not a big fan of Scratch Start Tig, but if you're on a tight budget and would like to get into Tig in a small way, it can be a way forward.
Note however, that Stick Welding Inverters can't be used for Tig Welding Aluminium!
Conclusion
It's a bit of a No Brainer really!
Unless you really want to spend as little as possible and you don't mind the many compromises, an Inverter Stick Welder is the way to go!
Visit our web page for Inverter Stick Welders
To learn more about Stick Welding generally, visit our Knowledge Zone
I hope you found this blog article useful.
Please let me know what you thought of this article by leaving a comment.  
Don't worry, your email address won't be added to a database or shared and you won't receive any unsolicited email.
Cheers
Graham