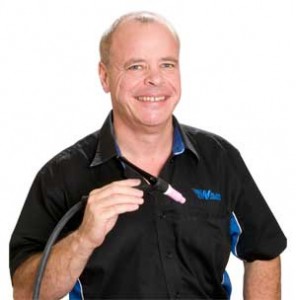 Hello, my name's Graham, I'm one of your Technical Advisors and a founding partner of The Welders Warehouse
My job is to help you select the correct products for whatever it is you want to do and to help you get the best out of your purchase.  So please, get in touch, tell me what you're working on and what you need and lets make your job more of a pleasure than a chore!
I started my working life back in 1977 as an Apprentice Sheet Metal Worker and welder in Chessington, Surrey before moving to Milton Keynes in the mid 80's to buy a house I could afford with my lovely new Wife.
In the late 80's I jumped from manufacturing engineering to a sales career, selling first Carbide Burrs, then specialised welding equipment and consumables, before helping found The Welders Warehouse in 1993.
In 1999 The Welders Warehouse entered the then exciting new World of Cyberspace with our first e-commerce website.
The rest, as they say, is history!
When I'm not working I enjoy Photography, Walking, Travel and a bit of Golf (which I'm not very good at 🙂
Best Regards
Graham