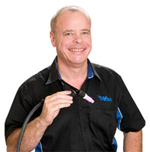 Hi Everyone
I recently attended an International Welding Expo in Dusseldorf, Germany.
Whilst wandering around I came across an impressive display of Welded Scrap Art.
OK, so most of us would have seen this sort of thing before, but it's the first time I've seen more than one piece in one place. All were made from scrap metal, and old car or motorcycle parts, so as well as being impressive to look at, it struck me a a great way to recycle!
I couldn't get photos of every item because it was VERY busy with people taking selfies next to them, but I hope you enjoy the photos I did get.
To give you a sense of scale, the 4 figures were all around 7ft/2.2M tall and the car was full size.
Please let me know what you thought of this article by leaving a comment. Don't worry, your email address won't be added to a database or shared and you won't receive any unsolicited email.
Cheers
Graham