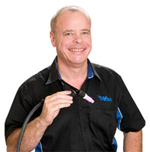 1 – Tig Torch Polarity
If you're welding in DC mode (Steel, Stainless etc), ensure your torch is plugged into the Negative (-) side of your machine's output. Plugging the torch into the Positive (+) side will cause the Tungsten Electrode to burn away really quickly.
2 – Tig Torch Hold
Make sure you're in a comfortable position. This is because a big effect on the finished weld is smooth, consistent movement of the torch and so will be a BIG help in your quest to improve your Tig Welding.
If you're not in a comfortable position, involuntary movement is almost inevitable. Try placing your hand under the torch with the torch sitting between your thumb and second, or third finger. This will allow you to keep your wrist on the job, use your first finger to press the torch trigger.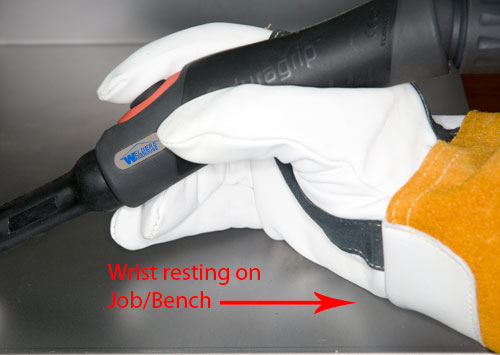 3 – Tig Welding Speed
Moving at the right speed is clearly important, but will vary from job to job. Too fast and you won't get adequate penetration, too slow and you risk blowing holes or ending up with a large weld.
Moving at a consistent speed will help improve your Tig Welding by producing a nicer looking weld.
4 – Rhythm
Adding Filler Wire to the weld pool at a rhythmic rate will improve the quality and appearance of the weld.
5 – Adding Tig Filler Wire
Don't add too much filler wire in one go.
Think about a adding Rice to a pan of boiling water, if you throw the whole lot in in one go the pan stops boiling because the Rice has lowered the water temperature.
A weld pool reacts in the same way if you add too much cold filler wire to the molten pool. So add a little often, rhythmically is good and will help improve your Tig Welding.
6 – Correct Tig Tungsten
Ensure you have the correct type of Tungsten Electrode for the material you're welding. Basic I know, but you'd be surprised how often the wrong tungsten is used.
I tend to go for the Gold type as they can be used for AC or DC applications, so I can't use the wrong one 🙂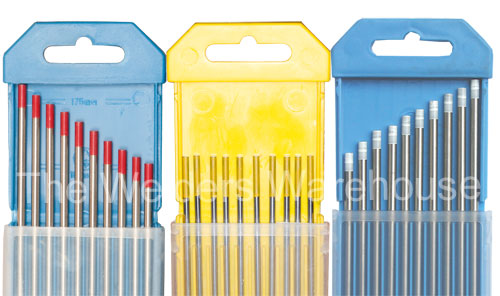 7 – Tig Tungsten Prep
Ensure the Tungsten Electrode is sharpened or prepared for the material you're going to be welding.
I've written a separate article on Tungsten Tig Electrodes which you might find useful.
Go t our Tungsten Electrodes Page
8 – Correct Gas
Ensure you're using the correct Gas. This is important because the Gas will have a an impact on the finished Tig Weld
In most instances Pure Argon is a good gas to use, although specialist gases are available for specific applications.
9 – Tig Gas Flow Rate
Ensure you have a suitable Gas Flow Rate for the job. Outside Corner joints will need a higher gas flow than a Fillet Weld for example as the gas dissipates more quickly from an Outside Corner Joint.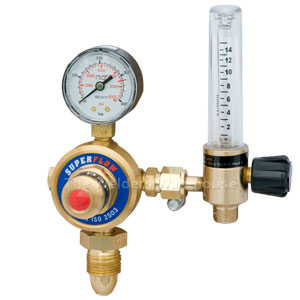 Use the right Filler Material for the metal you're going to be welding. Using Gas Welding Wire for Tig Welding Mild Steel is not a great idea as it is not produced to the same high standards. As a result, contamination problems can compromise the weld.
Tig Welding Wire for Mild Steel is an A15 Type, Gas Welding Wire is an A1.
For Stainless Steel, use a Filler Wire that is either the Same Grade, or a Higher Grade of the same type. For example, to weld 304 Stainless you would use a 308 wire, or the higher 316 grade wire. But to weld 316, you must use 316 wire NOT 308.
Visit our Tig Filler Wire Page.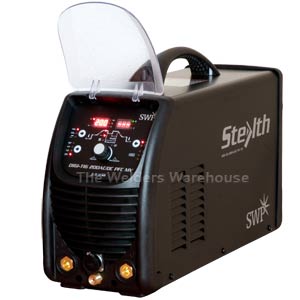 Visit out Tig Welders Page.
I hope you found this article useful.
Please let me know what you thought of this article by leaving a comment.
Don't worry, your email address won't be added to a database or shared and you won't receive any unsolicited email.
Regards
Graham