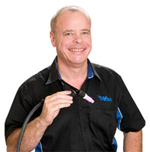 No Rent Gas Cylinders have become very popular in recent Years. For those who cannot justify the cost of Renting a cylinder, but find disposable cylinders expensive, no rent gas cylinders are perfect.
Rented Gas Cylinders
Renting the Gas Cylinder has always been the traditional way of accessing Industrial type Refillable cylinders.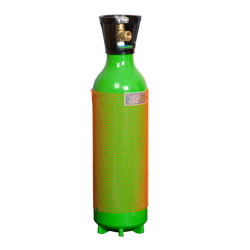 Gas fills are carried out by swapping the empty cylinder for a full one.
You carry on renting the cylinder until you no longer require the Cylinder.
The advantage of Cylinder Renting is larger users of gas needing multiple cylinders, can get big discounts. Therefore, the overall cost of cylinder rental and gas fills for high volume users is competitive.
The downside is that if you only need one or two cylinders and you only need them to be filled occasionally, the costs are high. If you don't use the cylinder at all for a Month or Two, it's sitting there costing you money!!
Disposable Gas Cylinders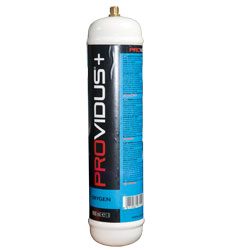 Disposable Gas Cylinders have always been the product of choice for DIY welders as the cost of renting an Industrial type Refillable Cylinder is simply too high.
The advantage of Disposable Gas Cylinders is you only pay for the gas you use as the cylinder is owned by you. Also, Disposable Gas Cylinders are small, light and easy to move around. In fact they will fit straight onto the back of a lot of DIY Mig Welding Machines.
The downside is that they can work out quite expensive if you more than the occasional bit of welding.
No Rent Gas Cylinders
No Rent Gas Cylinders combine the best of both Disposable and Industrial Rented Gas Cylinders.
Essentially, you pay a deposit on the Cylinder (typically around £60, depending on the cylinder size), then you pay for the gas fill (typically around £40, depending on the gas).
In my opinion, a 9 litre cylinder is a great choice for DIY welders. 9 litre cylinders contain around 1230 litres of gas (around 11 times a 110bar disposable). Size wise, they are similar to a SCUBA divers cylinder, so easy to store and move around.
A 20 litre cylinder is also readily available. These typically have around 4000 litres of gas, so are more economical, but are bigger and heavier, so perhaps less convenient.
The BIG advantage of No Rent Gas Cylinders for the DIY and low volume Welder is no ongoing rent on the cylinder. So if you don't use gas for a Month or two, the cylinder is not costing you any money. Also the gas works out MUCH cheaper than Disposable Gas Cylinders.
There are not really any significant downsides to No Rent Gas Cylinders. You will need an Industrial type Gas Regulator, which is an additional cost if you don't have one.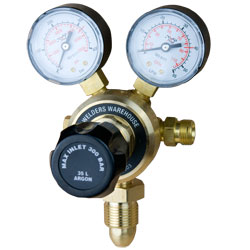 Also, the upfront cost of No Rent Gas Cylinders is higher than disposables, because of the deposit. But the ongoing savings are so great that it's hard not being able to justify these upfront costs.
A Word of Warning
There are several companies offering No Rent Gas Cylinders, these include:
Adams Gas, Gas UK, SGS Gases and Hobbyweld.
READ THE TERMS & CONDITIONS!!!!!
At time of writing, only Adams Gas appear to offer a FULL Return of Deposit when you've finished with the cylinder and take it back. The other companies appear to keep some, or all of your deposit if you don't buy a refill within a defined period of time. So once again.
READ THE TERMS & CONDITIONS!!!!!
Conclusion
Gas Cylinder Renting/No Rent/Disposable is a bit of a personal thing because which method is best for you will depend on how often you use Gas, how much gas you use and how portable you need a gas cylinder to be.
The most important thing is to do your research and read T&C's
The Welders Warehouse offers disposable gas cylinders but we do not offer No Rent Gas Cylinders as we cannot ship them by courier.
I hope you found this blog article useful, if things work out well for you, please feel free to post some pictures of your achievements on our Facebook Page
Please let me know what you thought of this article by leaving a comment. Don't worry, your email address won't be added to a database or shared and you won't receive any unsolicited email.
Cheers
Graham