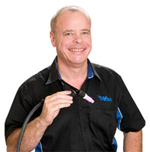 What is Synergic Mig?
The Dictionary definition of "Synergic" is:
"Working Together Towards a Common End".
A Synergic Mig Welder where Welding Power (Voltage) and Wire Feed Speed are adjusted together, rather than separately, via a single Control.
Most commonly, you pre program the machine with the size Mig Welding Wire being used, the type of Welding Gas being used and sometimes the type of metal being welded.
With this information, the machine sets itself up with ideal parameters for welding. All that's left for the operator to do is set the power output for the thickness of metal being welded.
In most cases, the adjustment that's being made is to the Wire Feed Speed; the machine's Synergic Program then sets the Welding Power Output to suit. So if you need more power, you simply increase the Wire Feed Speed and the machine increases the Power Output to suit.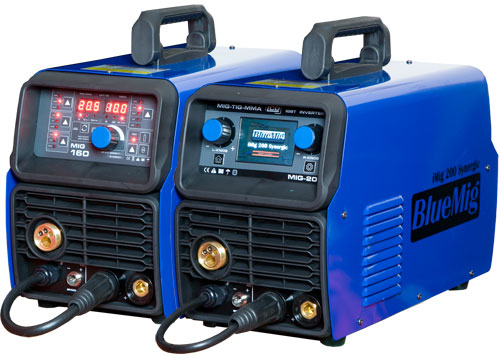 Advantages of Synergic Mig
Easy to set the machine up
REALLY easy to adjust power (one control)
Good Welds are easily achieved because the Synergic Program takes all the guess work out of balancing the Power and Wire Feed Speed.
If necessary, the balance between Power and Wire Feed Speed can be changed from the machine's default.
Most machines have an easy to read Control Panel, so checking the set up is really easy.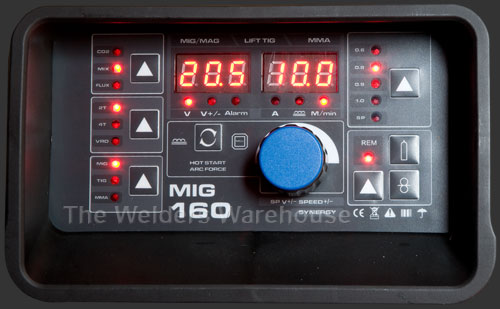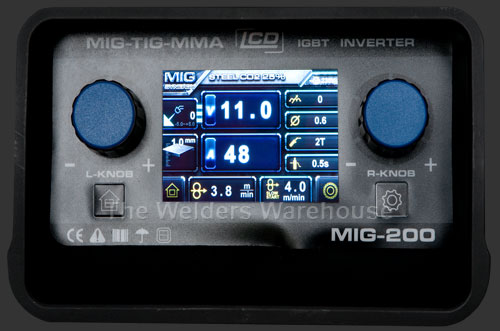 Synergic Mig Applications
You can get Synergic Mig Welders in a huge range of sizes and with a huge range of potential features.
At the straightforward end of the market Synergic Migs have become hugely popular with Maintenance Workshops, Sheet Metal Workshops, Vehicle Repair Workshops and Home/DIY Workshops. This is mainly because of how easy it is to get good results on straightforward welding applications.
At the high end of the market, machines can Pulse Weld, Double Pulse Weld, make Tea and update your Social Media (I might have made those last two up 😀). But these sort of machines cost Thousands and are for specialist Industrial applications.
Conclusions
Synergic Mig creates a Synergy between Power & Wire Feed Speed that means they're "Working Together Towards a Common End" in our case, producing a great weld!
You'll find Synergic Mig is easy to set up and easy to achieve great results with the minimum of skill and experience of Mig Welding.
Once you've used a Synergic Mig Welder, you're unlikely to want to go back to a conventional Mig Welder!
I hope you found this blog article useful.
Please let me know what you thought by leaving a comment.
Don't worry, your email address won't be added to a database or shared and you won't receive any unsolicited email.
Cheers
Graham