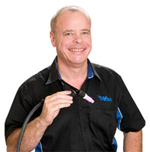 For most things in Life, preparation is important, Weld Preparation is no exception.
There are some fairly obvious weld preparations
Make sure the metal to be welded is free from grease or paint.
Make sure the metal to be welded is free from rust or other corrosion.
Try to place your Work Return (Earth) Clamp on one of the pieces of metal to be welded, rather than another part that's joined to the parts to be welded (doesn't apply to Gas Welding).
Where thicker metals are to be welded, a joint preparation may be needed.
Butt Weld Preparation
Typically, this would involve creating a 'V' preparation by grinding a chamfer onto each piece of the joint.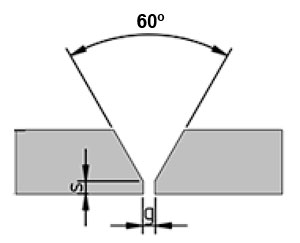 A 60º Chamfer is ideal, but you don't need to get over precise with it.
As a Guide, "s" should be around 2mm, or 1/3 of the metal thickness, whichever is the lesser.
As a Guide "g" should be around 0.5mm for metal up to around 2mm thick, then around 1/4 of the metal thickness for metal from 3-10mm thick.
Fillet Weld Preparation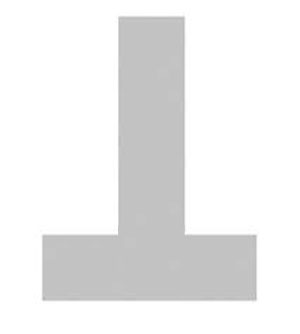 Fillet Weld Preparation is a little simpler. Here I would make sure the upright piece of metal has nice sharp corners where it meets the flat piece of metal.
The reason for this is it's easier to get good penetration if the corner of the upright is nice and sharp. A radius on the corner will mean the arc will need to burn in deeper to create good root penetration.
Firstly, attaching your Work Return Clamp (Earth) to clean metal is important because you need a good electrical contact for Arc Welding processes (Mig, Tig, MMA).
Secondly, surface contaminants like Rust, Grease and Paint will vapourise under the extreme temperature of the welding process.
Vapourised contaminants can then bubble up through the weld and get trapped as the weld solidifies. This leaves bubbles trapped in the weld (a bit like Aero chocolate), weakening the finished weld.
Vapourised contaminants will also create nasty fumes that can be particularly hazardous if breathed in!
Conclusions
Weld Preparation is important, so shortcuts should be avoided.
Clean metal is important for both finished weld quality and your health!
I hope you found this blog article about Weld Preparation useful.
Please let me know what you thought by leaving a comment.  
Don't worry, your details won't be added to a database or shared and you won't receive any unsolicited email.
Cheers
Graham