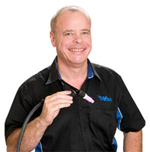 What is the best gas for Mig welding mild steel is a frequent question I get asked on the phone.
Unfortunately, there's not a simple, straightforward answer as it rather depends on a number of factors!
The three key factors are:
What's your budget
Do you want to use Disposable or Refillable Gas Cylinders
What thickness of mild steel are you typically welding
I guess you can combine 1 & 2.
Disposable Gas Cylinders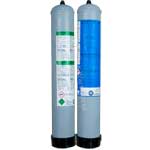 If you're using Disposable Gas Cylinders, you're going to have a choice of Pure Co2, or an Argon/Co2 Mix. The Mix is typically 86% Argon 14% Co2.
In this instance, the Argon/Co2 Mix will produce nicer, more malleable welds, with less spatter. However, Argon/Co2 works out more expensive because the cylinders don't last as long!
Pure Co2 will be a bit fiercer and more spattery to use, but the cylinders last longer, so the cost per minute of welding is less.
I often speak to customers who are mig welding on car restoration projects. My advice to them is always to use Argon/Co2 for visible areas of the car and Co2 for the non visible areas (floors, sills etc). This way you get better quality where you need it and lower cost where quality is not really an issue.
View our Disposable Gas Cylinders
Refillable Gas Cylinders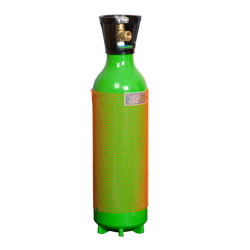 This is where the waters get a little muddier because there is a lot more choice of gas with refillable cylinders!
Pure Co2 is still a simple option. Some welders manage to blag Co2 cylinders from a friendly pub landlord and if you're happy with the weld quality, well done you for getting what's probably the lowest cost option.
For those wanting the better quality Argon/Co2 there are a range of mixes that are typically available.
95% Argon + 5% Co2 – I would use this for mig welding thin sheet and up to around 8-10mm thick Mild Steel.
92% Argon + 8% Co2 – I would use this for mig welding 3mm to 15mm mild steel.
90% Argon + 10% Co2 – I would class this as the same as the 92%+8%
80% Argon + 20% Co2 – I would use this for mig welding all thicknesses above 10mm.
For most DIY Mig Welding, the 95% Argon + 5% Co2 would be my pick!
The other advantage with Argon/Co2 is you can get away with using it for Mig Welding Stainless Steel. Industrial users tend to use more exotic gases for Stainless, but for the DIYer, Argon/Co2 is OK.
I've written a separate blog article about No Rent and Disposable Gas Cylinders that you might also find useful!
So what is the best gas for mig welding mild steel?
In my opinion, a 95% Argon + 5% Co2 will do pretty much everything a DIYer or Light Fabricator might want to do with a Mig Welder.
I hope you found this blog article about what is the best gas for mig welding mild steel useful.
You might also find my article on Mig Welding Gases a useful read!
Please let me know what you thought of this article by leaving a comment.
Don't worry, your email address won't be added to a database or shared and you won't receive any unsolicited email.
Cheers
Graham